Prof. Dr. Christian Conrad
Econometrics
Research at the Chair of Econometrics focuses on developing econometric methods for applications in macroeconomics and finance.
Specifically, the research focuses on measuring, modeling, and forecasting financial market risks, the interaction between macroeconomic developments and financial markets, and the expectation formation of professional forecasters and households. We offer introductory courses on econometrics and data science and advanced courses in macroeconometrics and financial econometrics.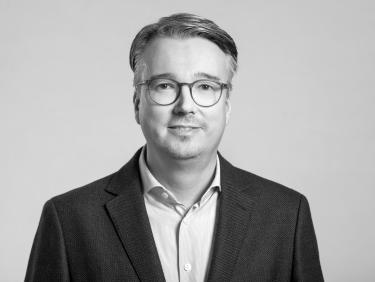 November 2023
Christian Conrad presented the paper "Long-Term Volatility Shapes the Stock Market's Sensitivity to News" (joint with Julius Schoelkopf and Nikoleta Tushteva) in the Statistics and Machine Learning in Finance seminar at the University of Oxford on November 20, 2023.
Neues Arbeitspapier: Conrad, Christian and Schoelkopf, Julius Theodor and Tushteva, Nikoleta (2023). Long-Term Volatility Shapes the Stock Market's Sensitivity to News. 
September 2023
Julius Schoelkopf presented the paper "Macroeconomic Announcements and the Volatility Feedback Effect" (joint with Christian Conrad and Nikoleta Tushteva) on September 26 at the Annual Conference of the Verein für Socialpolitik 2023 in Regensburg.
Christian Conrad gave a lecture on "Towards a New Theory of Economic Expectations?" at the final conference of the DFG Priority Program 1859 "Experience and Expectation. Historical Foundations of Economic Behaviour" on September 12, 2023.

HKMetrics
HKMetrics ist eine gemeinsame Initiative von Prof. Dr. Christian Conrad (Universität Heidelberg), Prof Dr. Melanie Schienle (KIT) und Prof. Dr. Carsten Trenkler (Universität Mannheim) und besteht aus einem gemeinsamen Forschungsseminar in Ökonometrie und einem Doktoranden-Workshop, der einmal im Semester stattfindet. Weitere Informationen finden Sie auf der HKMetrics Website.