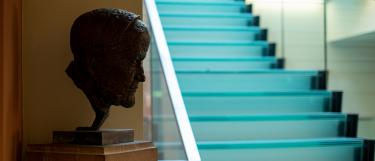 Research Groups
The research interests of the AWI are shared across the chairs and bring together different researchers. Furthermore, in the sense of research-oriented teaching, these focuses are also reflected in the M.Sc. Economics programme through a specialisation in these areas.

Facilities and Networks
Researchers at the AWI are active in various networks. The AWI experiemntel laboratory is equipped with state-of-the-art facilities and is used for economic behavioural experiments.