This page is only available in German.
Empirische Wirtschaftsforschung
Manuel Schick, M.Sc.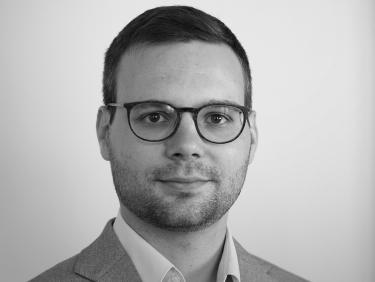 Manuel holds a Master's degree in Economics and Finance from the University of Tübingen. He gained work experience in economic research as a student assistant at the Institute of Applied Economic Research (IAW).
His research interests comprise econometrics, macroeconometrics, time-series analysis, and empirical finance.
since 2020 PhD student in Economics, Heidelberg University
2020-2021 Graduate School of Economics (Guest Student), University of Mannheim
2017-2020 Master of Science in Economics and Finance, University of Tübingen
2013-2017  Bachelor of Science in Economics and Business Administration, University of Tübingen
Real-time Nowcasting Growth at Risk using the Survey of Professional Forecasters
2023
10th HKMetrics Research Network Workshop, Karlsruhe Institute of Technology (Germany, July)
Macro & Econometris Workshop, Heidelberg University (Germany, June)
2022
16th International Conference on Computational and Financial Econometrics (London, December)
Tutorials
Advanced Econometrics, Heidelberg University (Master, winter 23/24)
Preparatory Course Advanced Econometrics, Heidelberg University (Master, winter 23/24)
Financial Econometrics, Heidelberg University (Master, summer 23)
Advanced Econometrics, Heidelberg University (Master, winter 22/23)
Preparatory Course Advanced Econometrics, Heidelberg University (Master, winter 22/23)
Empirische Wirtschaftsforschung, Heidelberg University (Bachelor, summer 22) 
Advanced Econometrics, Heidelberg University (Master, winter 21/22)
Markoökonometrie, Heidelberg University (Bachelor, summer 21) 
Advanced Econometrics, Heidelberg University (Master, winter 20/21)
Wahrscheinlichkeit und Risiko, University of Tübingen (Bachelor, summer 20)
Quantitative Methoden der Wirtschaftswissenschaften, University of Tübingen (Bachelor, winter 19/20)
Wahrscheinlichkeit und Risiko, University of Tübingen (Bachelor, summer 19)
Explorative Datenanalyse, University of Tübingen (Bachelor, winter 18/19)