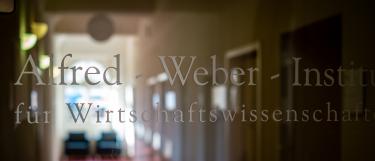 Examination Office
The AWI Examinations Office is responsible for the administration of your achievements at AWI. From official grade certificates, registration and deregistration of exams and administration of theses, you can be helped here.
Links
Academic Advisory Service
The AWI Academic Advisory Service is your first point of contact for all questions about studying at AWI. In addition to general counselling, this also includes the transfer of credits and classification in the event of a change of subject or university location.
AWI Career Service
The AWI Career Service supports students in career orientation, completing (compulsory) internships and planning their future careers.

Central service offers for students
In addition to the services offered in the subject, there are other contact points in the university that can help you with various concerns beyond the AWI.