This page is only available in German.
Organizational Behavior
Prof. Dr. Christiane Schwieren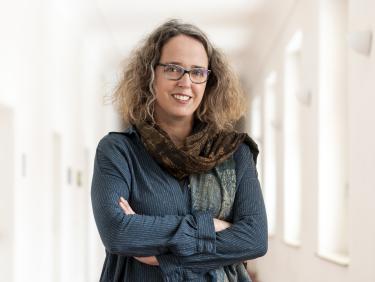 My current research focuses on two broad areas: Decision making and self-regulation under stress and/or change and diversity and individual differences in labor market settings. Methodologically, I mainly use (lab and field) experiments, but recently also did some survey research and I do have one purely theoretical paper.
Other topics I have been working on are public good games, identity, framing, trust, and some contributions to experimental methods.
Schmidt, Robert, Christiane Schwieren, Martin Vollmann (2020): The value of verbal feedback in allocation decisions, in Journal of Behavioral and Experimental Economics, Volume 87, August 2020, 101548
Jeung, Haang, Martin Vollmann, Sabine C Herpertz, Christiane Schwieren (2020): Consider others better than yourself: Social decision-making and partner preference in Borderline Personality Disorder, in Journal of Behavior Therapy and Experimental Psychiatry, Volume 67, June 2020, 101436
Goeschl, Timo, Sara E Kettner, Johannes Lohse, Christiane Schwieren (2020): How much can we learn about voluntary climate action from behavior in public goods games, in Ecological Economics, Volume 171, May 2020, 106591
Schmidt, Robert, Christiane Schwieren, Alec N Sproten (2020): Norms in the lab: Inexperienced versus experienced participants, in Journal of Economic Behavior & Organization, May 2020, Pages 239-255
Klonner, Stefan, Sumantra Pal, Christiane Schwieren (2020) : Equality of the Sexes and Gender Differences in Competition: Evidence from Three Traditional Societies, Heidelberg University, Department of Economics Discussion Paper No.675, February 2020
Also featured on Ideas for India
Behavioral and Experimental Economics; Neuroeconomics
Age differences in economic decision making (FRONTIER Project)
Economic decision making under stress (DFG-Project)
Climate change management in an aging society (BMBF-Project)
Personality and behavior in economic games
Discrimination
Incentive schemes
Framing
Self-Regulation
Mental Health
Uncertainty
Cooperation & Stress in Firms (DFG Project)