Econometrics
Julius Schölkopf, M.Sc.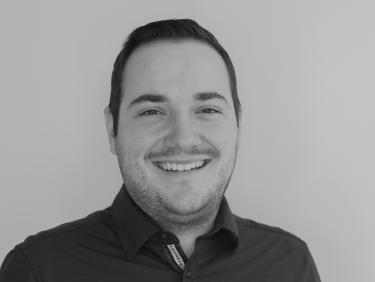 Julius has completed a Master of Science degree in Economics at the University of Mannheim. During his studies, he completed an exchange semester at the University of Zurich and gained work experience as an Intern in the quantitative risk analysis group of the banking supervision division of the Bundesbank and as a teaching assistant.
Macroeconometrics and Financial Econometrics, especially applying time series methods for business cycle, monetary policy, and financial markets analysis.
since 2022 PhD student in Economics, University of Heidelberg
2022-2023 First-year PhD courses at the Graduate School of Economics (GESS), University of Mannheim
2019-2022 Master of Science in Economics (with distinction), University of Mannheim
2020-2021 Visiting Student, Economics Program, University of Zurich (Switzerland)
2016-2019  Bachelor of Science in Economics, University of Heidelberg
Long-Term Volatility Shapes the Stock Market's Sensitivity to News (with Christian Conrad and Nikoleta Tushteva), November 2023, Available at SSRN :
Inflation Narratives and Stock Market Expectations (with Frank Brückbauer, Christian Conrad and Michael Weber)
Conferences and Seminar Talks
2023
4th HeiTüHo Workshop on International Financial Markets, Tübingen (Germany, December 2023) 
German Economic Association (Verein für Socialpolitik e.V.) Jahrestagung at the University of Regensburg (Germany, September 2023) 
Econometric Society, European Summer Meeting at the Barcelona School of Economics (Spain, August 2023) 
10th HKMetrics Research Network Workshop, Karlsruhe Institute of Technology (Germany, July 2023) 
Society of Financial Econometrics (SoFiE) European Summer School at the National Bank of Belgium, Brussels (Belgium, June 2023)
International Conference for Quantitative Finance and Financial Econometrics (QFFE) at the Aix-Marseille School of Economics (France, June 2023)
Financial Econometrics Workshop, Heidelberg University (Germany, June 2023)
Departmental Seminar, Department of Economics, Heidelberg University (Germany, February 2023)
2023
Society of Financial Econometrics (SoFiE) European Summer School (Monetary Policy and the Yield Curve with Glen Rudebusch und Michael Bauer)
2022
EABCN Training School (Subjective Inflation Expectations with Michael Weber and Franceso D'Acunto)
EABCN Training School (High Frequency Analysis, News, Surprises and Shocks with Refet Gürkaynak)
2021
Barcelona Graduate School of Economics, Barcelona, (Spain). Macroeconometrics. High-Dimensional Time Series
Household Expectations (Seminar, jointly with Christian Conrad and Manuel Schick, Summer 2023)
Inflation Projections and Monetary Policy (Seminar, jointly with Zeno Enders and Sarah Arndt, University of Heidelberg, Winter 2022)
Economic and Social Statistics (Empirical Methods), Tutorial, University of Heidelberg (Bachelor, Summer 2022 and 2023)
Economic Policy, Tutorial, University of Heidelberg (Bachelor, Summer 2022 and 2023)
Introduction to Econometrics, Tutorial, University of Mannheim (Bachelor, Summer 2020) 
Economic and Social Statistics (Empirical Methods), Stata Tutorial, University of Heidelberg (Bachelor, Summer 2019)
Key Competencies for an Effective Study, Lecturer, University of Heidelberg (Bachelor, Winter 2018)