Diese Seite ist nur auf Englisch verfügbar.
Internationale Wirtschafts- und Entwicklungspolitik
Charlotte Robert, M.Sc.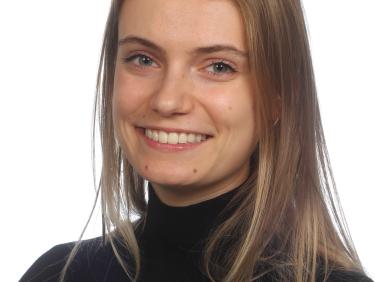 Political Economy
Development economics, development finance
Charlotte Robert is a PhD candidate at the Chair of International and Development Politics under the supervision of Prof. Dr. Axel Dreher. Her research interests lie in political economy and development economics. More specifically, she researches the polititical economy of development finance with a focus on emerging donors.
Before joining the chair, she completed a Magistère degree in Development Economics at the Université Clermont Auvergne and the CERDI, during which she visited the University of Pretoria.
Since 2020  Heidelberg University, Chair for International and Development Politics, PhD candidate
2020             Mannheim Graduate School of Economics and Social Sciences, PhD courses in Economics
2018-2020    Université Clermont Auvergne/CERDI, Magist`re (MSc) in Development Economics
2014-2016    Université Clermont Auvergne, Double qualification in Social Sciences